Apple offers "education pricing" to college students, parents buying for college students, teachers, lecturers and staff at all levels.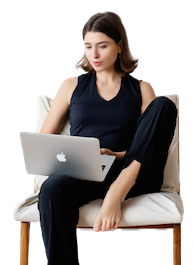 Teacher discounts are available for the following Mac models:
MacBook Air with M1 chip
MacBook Air with M2 chip
MacBook Pro
iMac
Mac mini
Mac Studio
Studio Display
Pro Display XDR
Mac Pro
Take advantage of the education pricing and get the best value on these Mac models!
At the Apple Education Store, you can enjoy approximately 10% off standard priced items. Plus, there's a bonus: a 20% discount on AppleCare+ for your newly acquired devices.
The savings get bigger on the more expensive Mac products. For example, you can save up to $200 off MacBook, MacBook Air, MacBook Pro, iMac & iMac with Retina Display for students and teachers with Apple Education Pricing.
This is a Year-round Teachers Discount
This discount is accessible throughout the year on Apple's website. No need to mark those big sale dates like Black Friday; the savings are always here for you.
Additional Discounts During Back-to-school
If you're considering a new computer or tablet during back-to-school, there are even more special discounts lined up for students and teachers. It's worth mentioning that the back-to-school offer changes annually.
Generally, between sometime in July and September in the U.S., students and teachers typically receive an additional freebie or voucher alongside the standard discount.
For instance, Apple has previously gifted AirPods and provided a $150 Apple gift card with a new Mac purchase, and a $100 gift card for new iPad purchases.
Who can get the Apple Teacher Discount?
This discount is extended to all educators, as well as faculty and staff members of any educational institution, spanning from elementary schools to colleges. And here's a bonus: homeschool educators also qualify, making it a fantastic deal for those guiding remote learning journeys.
Ready to snag your discount?
Simply add one of the eligible devices to your cart and begin the checkout journey. If you're an educator in the U.S., validate your teaching credentials by providing:
A valid photo ID.
Supporting proof of employment at an eligible institution, such as a recent pay stub or an official school letterhead confirming your employment.
Teachers can also Save on Apple Products at Costco
While the Teacher Discounts on the Apple website are great, sometimes teachers can do even better through Costco, particularly on last year's models.