Teacher Savings Index
Teacher Discount Savings

Amount
Teacher Discount Summary
Curious Chef offers teachers 30% off as well as other deals.
Curious Chef offers fun and safe kitchen utensils for children ages five and older. In order to help bring cooking education to children, Curious Chef offers a special discount program to teachers!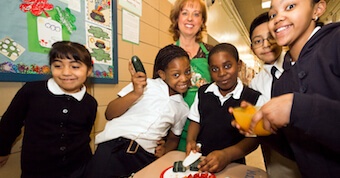 Teachers can save 30% off purchases over $100. Apply for the Curious Educator Discount today to receive 30% off your Curious Chefs® and Curious Gardener® classroom purchases.