Teacher Savings Index
Teacher Discount Savings

Other Sales & Coupons
Teacher Discount Summary
Does Michaels offer a teacher discount? Yes, Michaels offers teachers a discount of 15%!
Michaels offers a teacher's discount and regular sales, so you can stock up on essential supplies for your classroom any day.
Subject to some restrictions, teachers can save 15% off their entire purchase, even if their purchase includes sale items or seasonal discounts.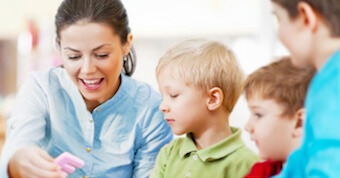 Subject to some restrictions, Teachers can get 15% off the entire purchase in-store and online with valid school ID.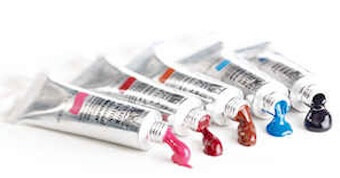 Shop Michaels and save with their generous discounts and coupons.

Everything you need to know about the Michaels Teacher Discount
Teachers, rejoice! You can now receive an amazing 15% discount on every purchase at Michaels — even sale items. It's easier than ever with the new sync feature that connects your teacher status to your Rewards account so you always get the best deal without any hassle. Shop at a physical location or online and see how much money you'll save today — it's a great way to reward yourself for all of your hard work!
Who qualifies for the Michaels Teachers Discount?
Educators across all levels of learning, from Pre-K to post-graduate programs in the United States, are invited to join the program. This includes teachers employed at daycare centers, early childhood education institutions and home schools, as well as instructors or teachers for after-school programs such as Boys & Girls Clubs.
Michaels uses a trusted third party to verify eligibility status for online enrollment and may require additional documentation or proof of eligibility.
To verify your teacher credentials, a valid school-issued document or credential is all that's needed. This includes educator ID cards with a current date of issue and even pay stubs from within the last 60 days!
How quickly will I be verified?
In most instances, verification is instantaneous. If more paperwork is needed, the process can take anywhere from a few minutes to 20 minutes.
The process to get verified differs whether you are in person or shopping online:
In Stores — Show your educator ID at checkout to get the discount. And if you have a Michaels Rewards account, your account will be synced automatically within 24 hours.
Online — Create a Michaels Rewards account and follow the Teacher prompt within your account dashboard.
Are there any restrictions or exclusions for the Michaels Teachers Discount?
Teachers can only use the Teacher Discount once per product and once per day.
Also, educators must have completed the verification process through Michael's Rewards program in order to get the Teacher Discount. The good news it that even before you have your educator ID verified, you are eligible to receive the Teacher Discount on up to three of your first purchases!
The following are also excluded:
Great Buy items
Clearance;
MichaelsPro Packs
Custom framing
Michaels Photo Gifts
Beverages & candy
Books & magazines
Gift cards
Classes
Craft technology machines
Cricut
Glowforge
Silhouette
How to get the Michaels Teachers Discount each you shop
For a 15% discount both online and in-store, simply sign into your Michaels Rewards account or provide your Michaels Rewards phone number at checkout. This will apply the discount to all items that are eligible. If you don't have an account, no problem! Just show your valid educator ID when making a purchase in-store and receive the same discounted rate instantly.
Michaels also has a great teachers supplies sales page so teachers can combine a Michaels coupon there to save even more.
Conclusion
The Michaels Teachers Discount program is an amazing way for educators to save on supplies, materials and more. With the new sync feature that connects your teacher status to your Rewards account, it's easier than ever to enjoy a 15% discount without any hassle. Verification is quick and easy with valid school-issued documents or credentials — even pay stubs from within the last 60 days! Now you can reward yourself for all of your hard work by saving money every time you shop at Michaels online or in-store. What are you waiting for? Sign up today and start saving!