At Rothy's, they believe beautiful, sustainable style is the way a healthier future. School teachers can save money on Rothy's shoes with Rothy's discount program for teachers!
Rothy's is a brand with a purpose, beyond its stylish shoes. It is committed to a sustainable future powered by sustainable circularity – the concept of using twice-recycled materials in new products – so it can emulate nature's loop of renewal!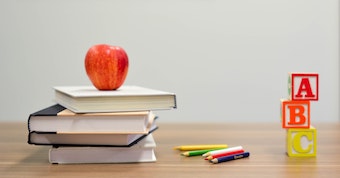 Does Rothy's offer teacher discounts?
Yes, every year, teachers get one code for 20% off on shoes sitewide or in store. The annual 20% off code can be used one time, and you will need to reverify to claim the code each year! 
View Rothy's Teacher Discounts
Here is everything you need to know about the Rothy's Teacher discounts.
Rothy's Teacher Discount is a special discount program available for teachers, faculty, or staff employed at a K-12 school or a university. To get the discount educators must complete the SheerID verification process to receive their discount code.
View Rothy's Teacher Discounts
How Much is the Roth's Teacher Discount?
Rothy's gives educators 20% discount off one pair of shoes found on rothys.com or in a Rothy's retail store, once a year. The Rothy's teacher discounts can be used to purchase shoes online and in-store, unless stated otherwise. Redeem your discount code at checkout.
Are there any exclusions to Rothy's Teacher Discounts?
Rothy's Teacher Discounts cannot be stacked with any other discounts, special offers or promotions, nor can they be applied to previous orders or gift cards, bags and accessories.
Also, all discount codes issued in any given year will be invalid after the calendar ends. Additionally, teachers may only redeem one of the education discount codes per year.
Lastly, Rothy's also offers a first responders discount, medical professionals discount, military discount and students discount. But those discounts can't be combined with the education discount.
View Rothy's Teacher Discounts
Conclusion
The Rothy's Teacher Discount is an amazing way for educators to get a 20% discount on one pair of shoes each year. The process for verification and redemption is simple, but it does come with some restrictions such as not stacking your teacher discount code with other offers or applying them to gift cards and accessories. However, if you are looking for an easy and convenient way to save money on quality footwear products, the Rothy's Teacher Discount may be just what you need!
So go ahead and take advantage of this great offer today – your feet will thank you! Also, if you know any first responders, licensed medical professionals, active and retired military members or college students, let them know that Rothy's has a discount for them as well.