Teacher Savings Index
Teacher Discount Savings

Other Sales & Coupons
Teacher Discount Summary
Verizon Wireless offers teachers deals on monthly service plans.
Verizon is the largest 4G LTE network with the latest cellphones, smartphones, tablets, and more. Verizon offers ways for teachers to save on both wireless plans and home Internet.
In this article, we show you how to get and keep the teacher discounts on Verizon wireless and FIOS internet.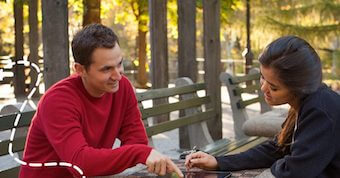 Verizon offers exclusive discounts for teachers – get your discount in a few easy steps!
How do I qualify for Verizon Teacher Discounts?
To qualify, you must:
How much is the Verizon wireless teacher discount?
The more phones you have, the bigger your monthly teacher discount on Unlimited plans!
Here are all of the discount details:
1 phone — $10/month discount per account
2–3 phones — $25/month discount per account
4+ phones — $20/month discount per account
Visit the Verizon teachers discounts page to view pricing for these unlimited plans.
Can teachers also get a discount on FIOS internet services?
Eligible teachers also qualify for a discount on FIOS home internet service so they can enjoy lightning-fast internet speed. Visit the Verizon FIOS teachers discount page to learn more.
Can existing Verizon customers get the teacher discounts?
Yes. If you already have a Verizon account with any one of the qualifying Unlimited plans (a plan offering unlimited data), you can validate your teaching status and sign up for the discount on the dedicated page for teachers. You will need to go to the Get your Teachers discount section and confirm eligibility.
Can the Verizon teacher discount be combined with other discounts?
Yes, you may be eligible to have combine it with these discounts:
Do I need to renew my discount?
Don't forget — you need to make sure that your discount is renewed every year! To keep it going, simply follow the same steps you took when registering for your discount initially.
If 30 days pass after the annual renewal date and no action has been taken, unfortunately, this means that you will lose the discount. Visit the How to register or renew discounts page.
Can spouses get the Verizon Teacher discount?
Not directly. The person applying for the discount must be both:
So the trick is for the teacher in the family to apply for the discount on up to 4 phones, or the home internet.